Dermalog All in One Scanner-VF1
for fingerprints, ePassports, ID cards, signatures, flight tickets, barcodes, photos etc.
Inquiry
Easy of use
Self-explanatory design leads users to put a finger on the scanner in a correct way without needing assistance.
Excellent Quality
The device ensures excellent results for both wet and dry fingerprints.
High speed
It's advanced optical system takes plain fingerprint images in just a second.
Detail Products
The DERMALOG VF1 is the world's first multipurpose scanner for fingerprints and ePassports capturing both using the same device. DERMALOG's latest sensor technology results in one single device for both. For the first time all capabilities of an optical ten print scanner (4-4-2 scanner) and a full colour passport scanner (with RFID) are fully integrated. To make this device even more versatile the VF1 is able to capture barcodes, flight tickets and signatures on the same scanning area.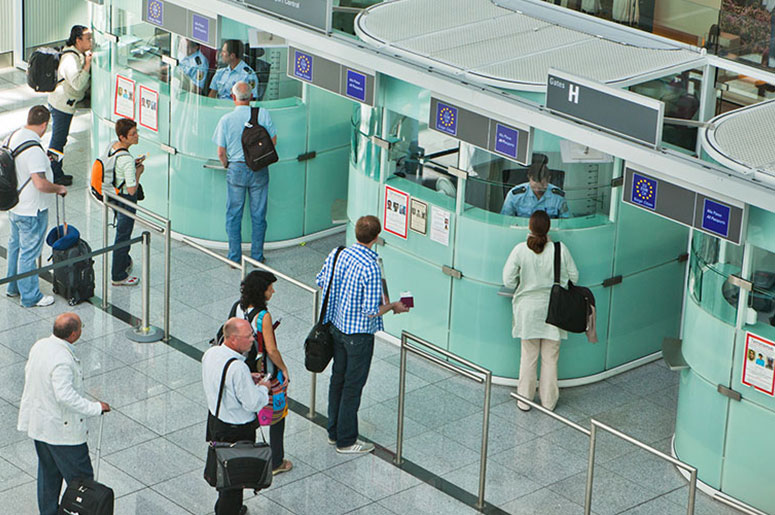 Products Use For
Border Control
The most advanced solution with latest technologies for border control fully integrated.
Biometric Banking
Complete biometric solutions for banks - ensuring maximum security and best possible KYC.
Biometric Documents
Integrated biometrics provide maximum security and authenticity for a wide range of documents.
Technical Data
| | |
| --- | --- |
| Fingerprint scanning window size | 25 mm x 18 mm |
| Optical scanning area | 24.4 mm x 16.3 mm |
| Image resolution | 480 x 320 pixels, 500 dpi |
| Bit Depth | 8 bit, 256 gray levels |
| Raw fingerprint image file size WSQ compressed | Approx. 160 kByte Approx. 18 kByte |
| Interface | USB 2.0 high-speed with 1.8 meters standard USB cable |
| Dimensions (H x W x D) | 60 mm x 83 mm x 49 mm |
| Weight | 166 g |
| Operating temperature | -10 to +55 °C (14 to 131 °F) at a humidity of 20 - 75 % non-condensing |
| Storage temperature | -10 to +60 °C (14 to 140 °F) at a humidity of 10 – 90 % non-condensing |
| Light source | Infrared light-emitting diodes (LED) |
| Supply | DC 4.5 – 5.5V / 200mA (USB powered) |
| Certifications | CE, BSI-TR-03104, FBI-PIV, FCC Part 15 Subpart B Class A |