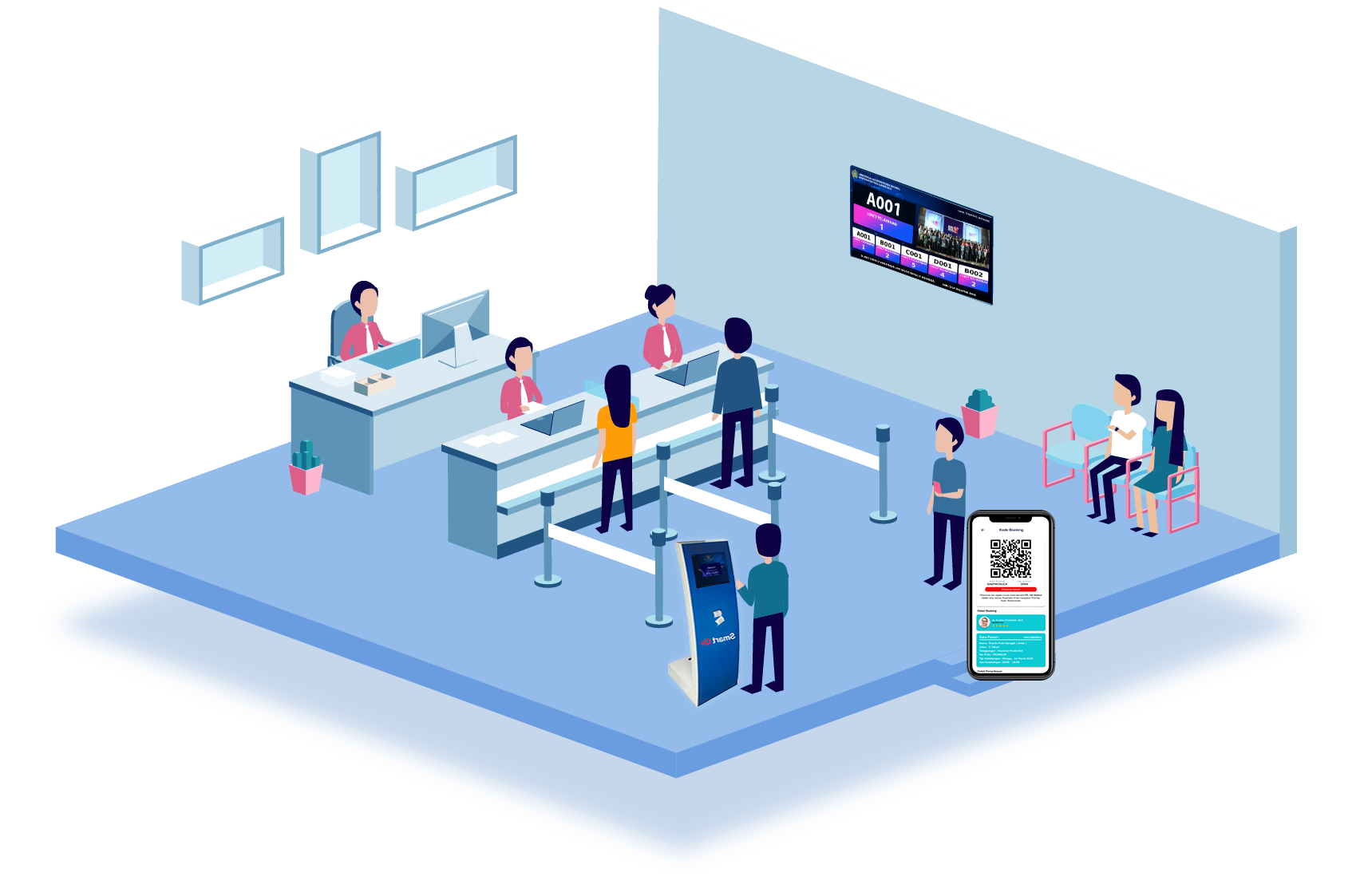 Smart
Q+
Queue Management System
Make your daily activities faster and more efficient with Us.
Inquery
More Flexible & Efficient
One System for Multi Departement, Multi User, Multi Kiosk, Multi Display & Content Management, Real Time Monitoring, Flow Management System (one ticket for all Flow) and Integration System.
Access control system
All Access, Superadministrator & Administrator panel system. Easy to configure and customize.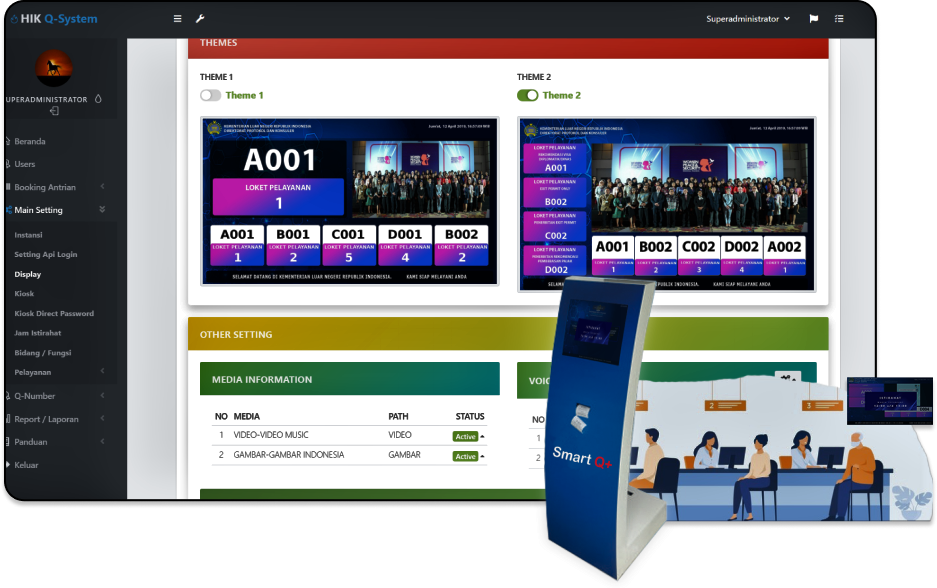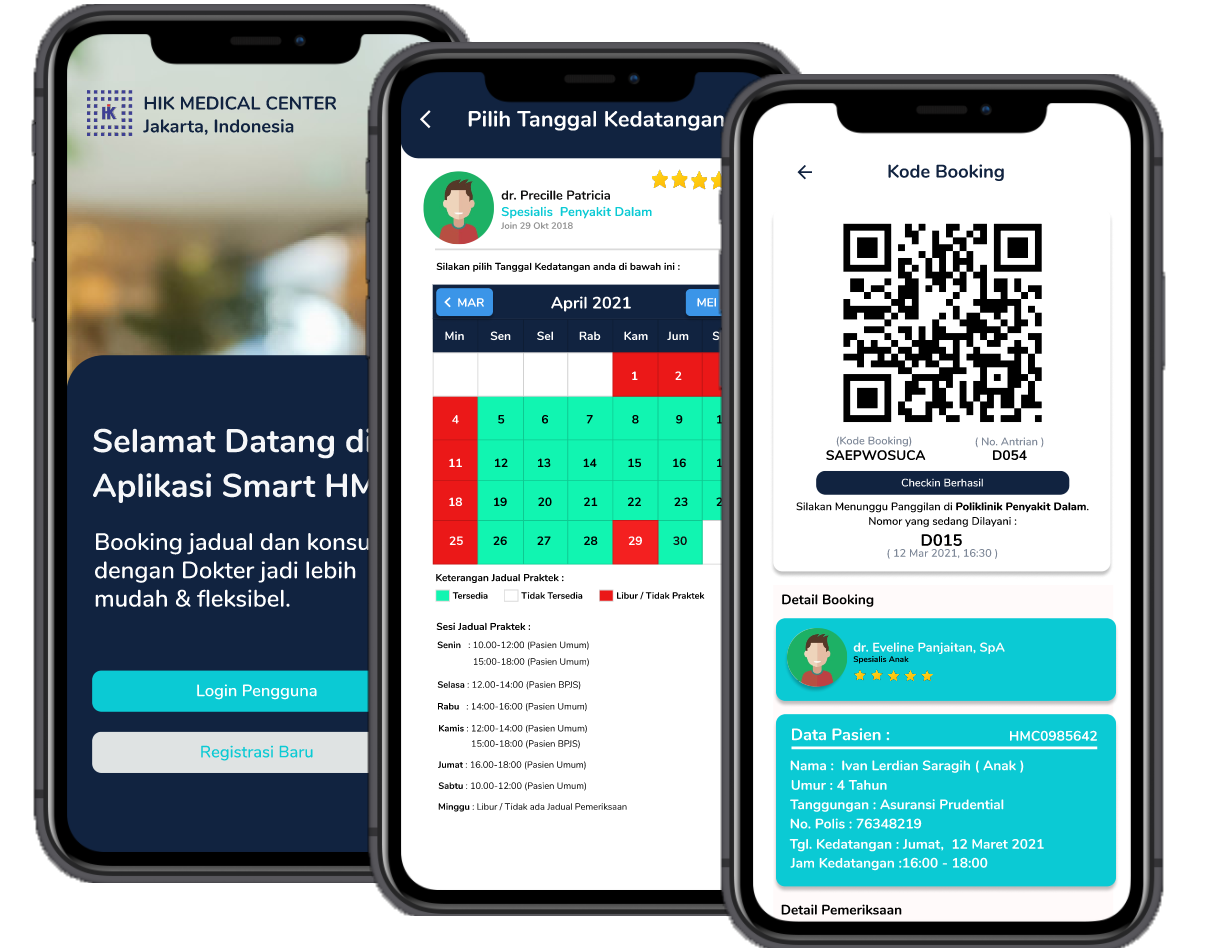 Mobile
Applications
Customize
Make your own Mobile Applications with Us.
Our Users
Representatives of the Republic of Indonesia abroad
Smart Q+ with Android & Ios Applications for Online Booking
Ministry of Foreign Affairs of the Republic of Indonesia
1 (One) System used by 3 (Three) Depertement
Immigration office
Integration With APAPO Application (Immigration Passport Online Booking).